Penn Station Expansion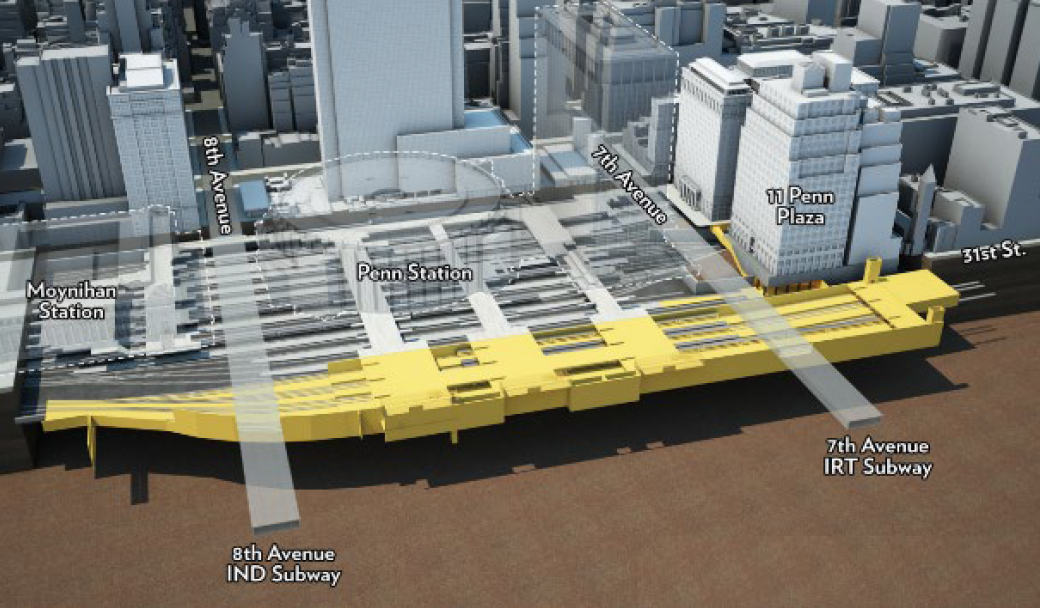 This project will expand Penn Station New York through the addition of new tracks, platforms, railroad systems, passenger concourses, underground connections, and support services. Doing this, along with other components of the Gateway Program, will allow additional capacity between New York and New Jersey.
Penn Station is a major bottleneck along the Northeast Corridor. Its 21 tracks accommodate approximately 1,300 train movements each weekday. This project will expand the station and improve service in the process.
Sawtooth Bridges Replacement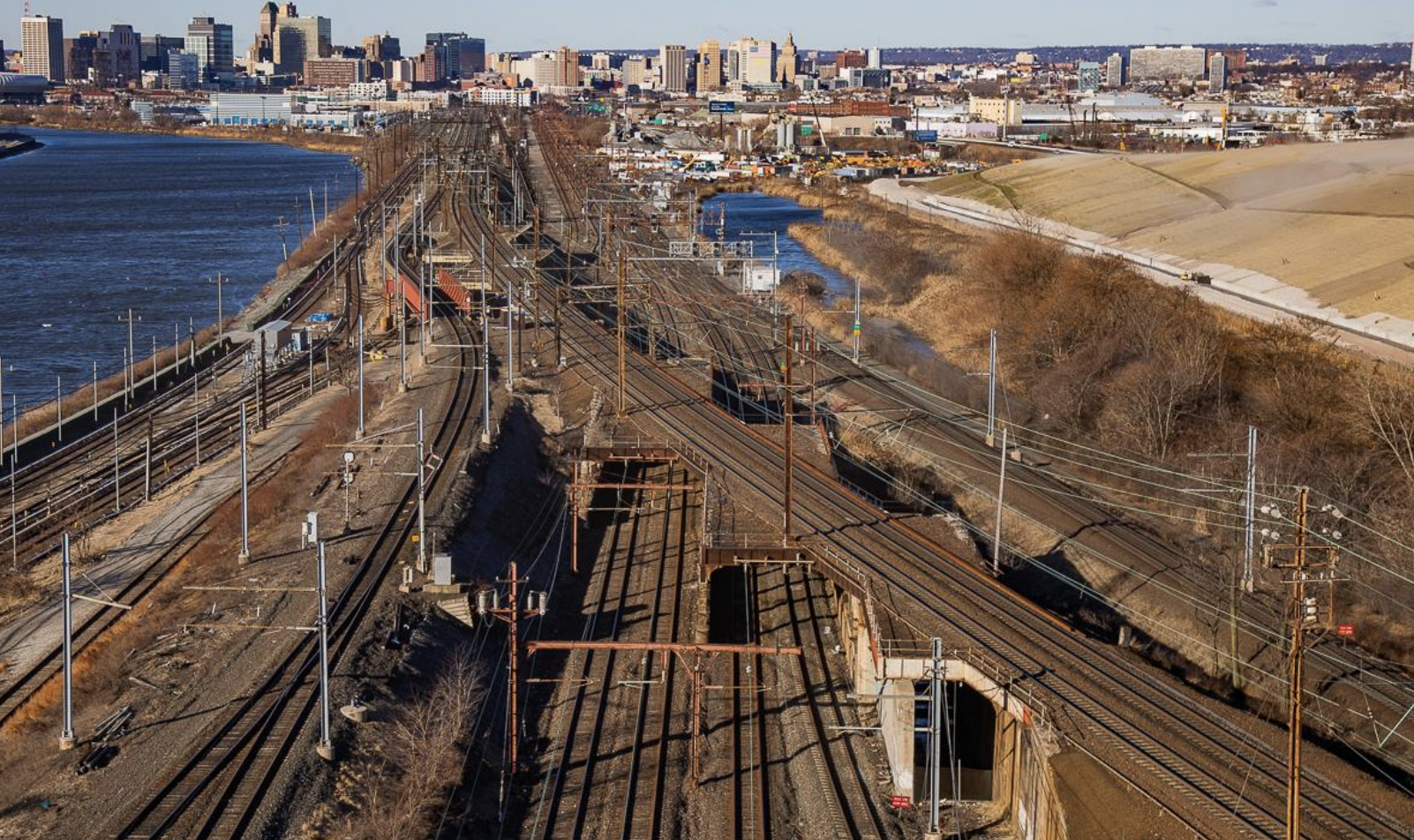 This component of the Gateway Program will replace the deteriorating, two-track Sawtooth Bridges with structures carrying four Northeast Corridor through tracks.
Harrison Fourth Track
This project will relocate a PATH track and signaling equipment further north to accommodate a fourth Northeast Corridor track.
Dock Bridge Rehabilitation Project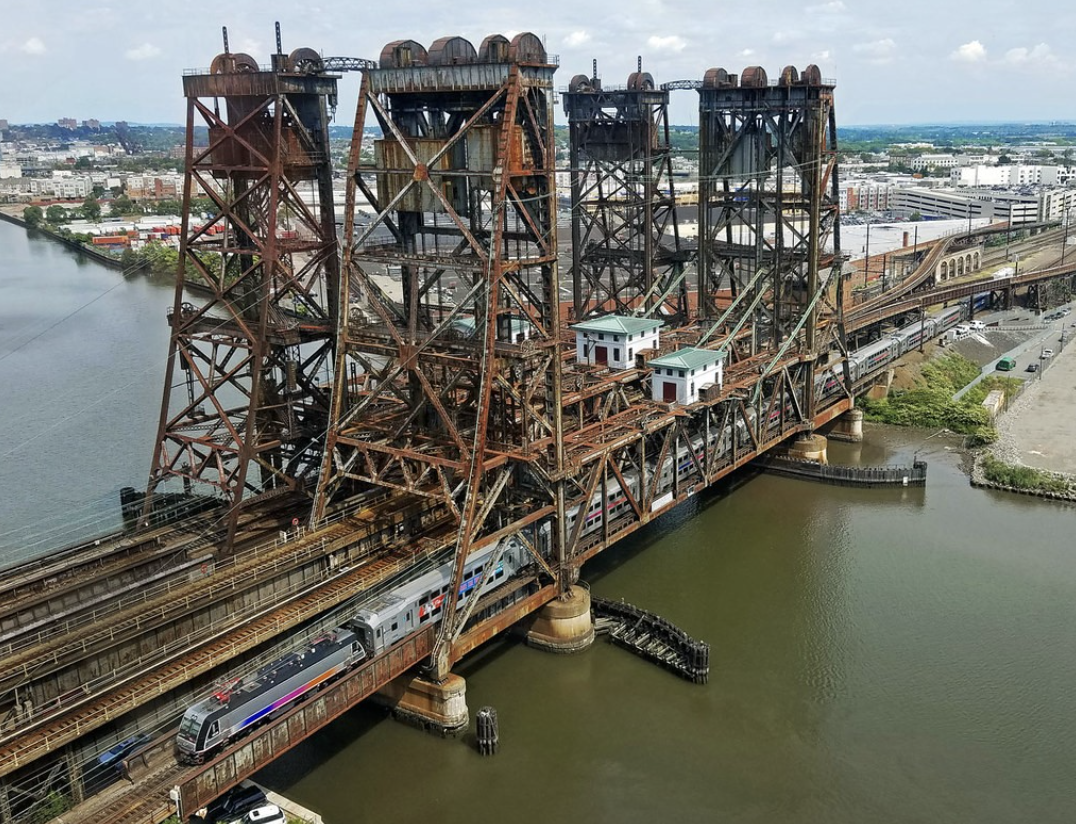 The Dock Bridge, opened in 1935, is a moveable bridge that crosses the Passaic River at Newark, New Jersey. This project would convert the bridge to a fixed bridge to reduce delays on PATH, NJ TRANSIT, and Amtrak trains. It would also repair steel and concrete, and remediate and repaint the almost 90-year-old bridge.
Portal South Bridge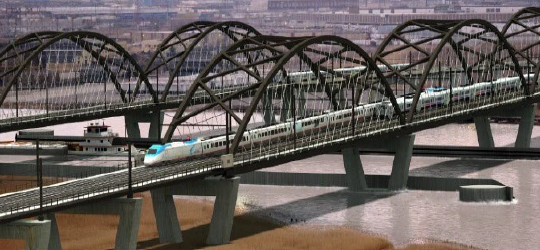 This component of the Gateway Program will see the construction of a second two-track bridge over the Hackensack River to replace the existing Portal Bridge. The Portal South Bridge will stand alongside the Portal North Bridge, and, together, the bridges will contain four tracks to match the rest of the Northeast Corridor.
Secaucus Capacity Expansion
This project will expand and reconfigure the tracks at Secaucus Junction to support the growth in service associated with the Gateway Program.
Secaucus/Bergen Loop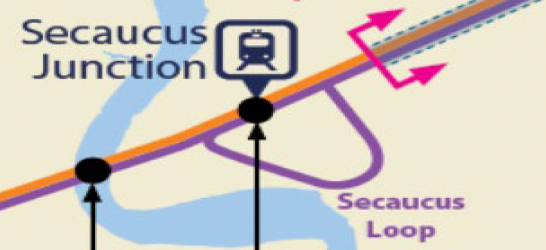 This loop will provide direct service (a "one-seat ride") for NJ TRANSIT Main, Bergen, and Pascack Valley line services and MTA Metro-North Port Jervis and Spring Valley lines to Penn Station New York. Currently, riders on these lines need to transfer at Secaucus to get to Penn Station New York.
Gateway Storage Yard
A new NJ Transit storage yard will be required for the growth in service due to the Gateway Program.