The Portal North Bridge Project will replace the outdated and unreliable Portal Bridge with a two-track, elevated Portal North Bridge.
Built in 1910, the existing Portal Bridge is a two-track moveable swing span over the Hackensack River, and a critical link in the 10 mile stretch taking trains into and out of New York. This bridge, like the North River Tunnel, is a key choke point along the Northeast Corridor, and is in dire need of replacement.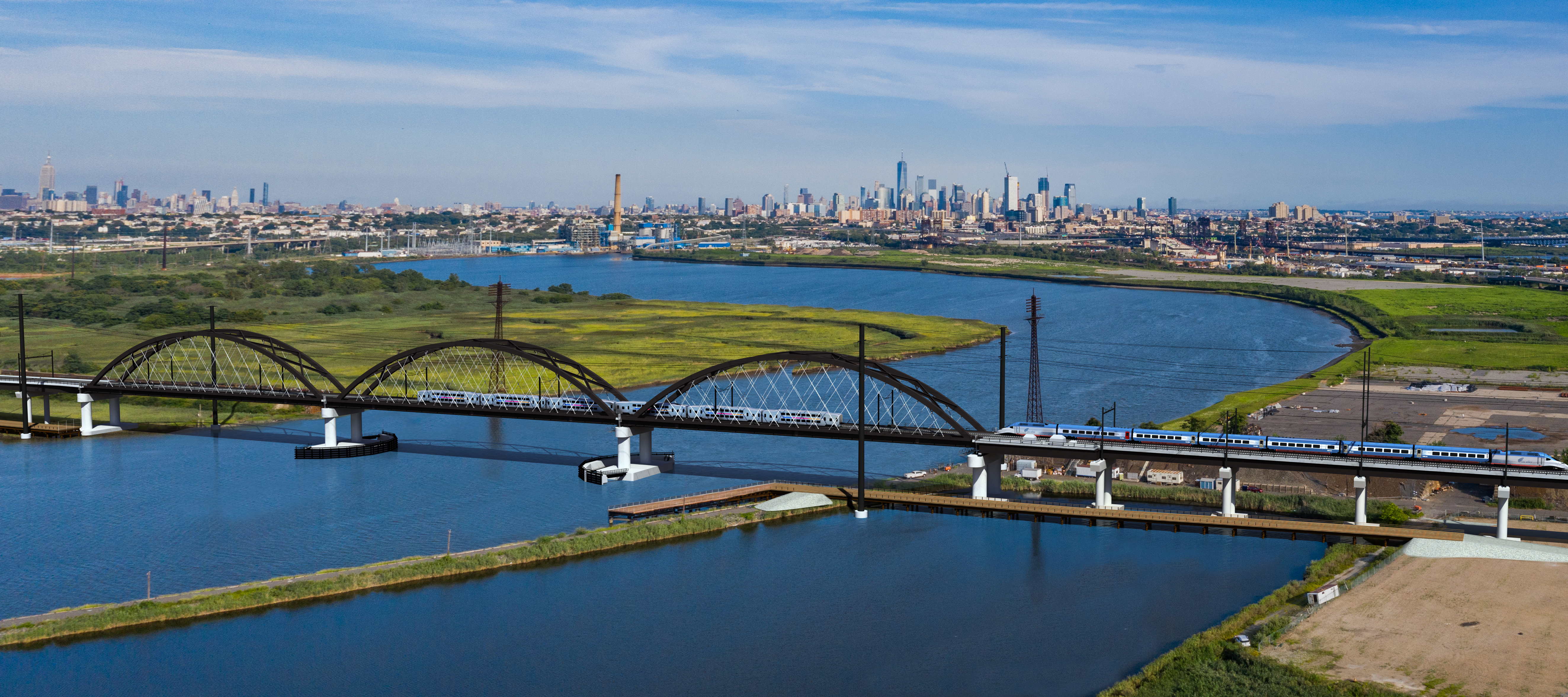 Urgency
Portal Bridge carries 450 Amtrak and NJ TRANSIT trains per day. These trains are often delayed at the Portal Bridge—the aging mechanical & electrical components sometimes malfunction while opening and closing, causing a cascade of delays.
The Portal North Bridge Project will replace this outdated and increasingly unreliable structure with a modern, more reliable fixed-span bridge that is much higher over the water, allowing boats to pass underneath without the need to open and close. A new bridge will also permit higher track speeds and increased capacity and save millions of dollars in maintenance costs.
In short, the benefits of this project are as follows:
Higher clearance for maritime traffic eliminates opening and closing
Expansion of horizontal clearance across the river channel to 300 feet
More reliable fixed-span reduces maintenance cost
Increased NJ TRANSIT passenger capacity via longer and higher capacity trains
Reduction of delays that slow down the entire Northeast Corridor
History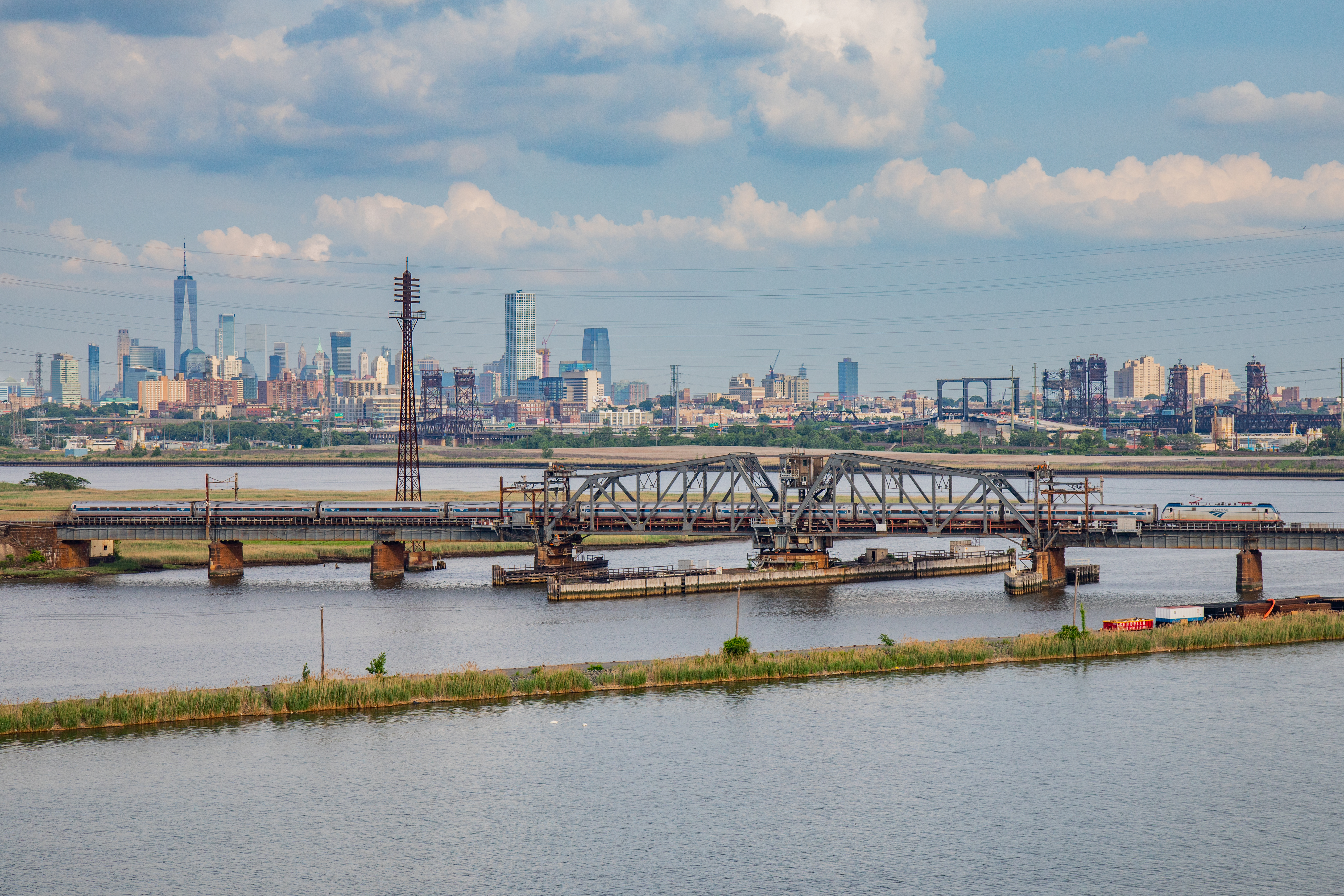 Portal Bridge was constructed by the Pennsylvania Railroad in 1907 and began revenue operations in November 1910. The bridge earned the name "Portal," because it leads the Northeast Corridor (NEC) rail line to the "portal" of the North River Tunnel, located just three miles away.
Portal Bridge consists of seven spans and totals 960 feet in length. The middle span is 300 feet long and pivots to open for marine traffic. The swing span and special "miter rail" configuration pose maintenance and operational challenges. Due to age and fragility, trains are restricted to a maximum of 60 miles per hour over the bridge. Only 23 feet of clearance separate the Hackensack River and the bottom of the bridge.