Balpreet Grewal-Virk, New Jersey Commissioner & Co-Chair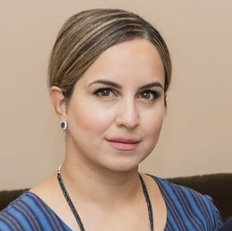 Dr. Grewal-Virk is the Vice President of Community Engagement for the Northern Region at Hackensack Meridian Health. She was born and raised in a diverse community in Bergen County. Both of her parents migrated from Punjab, India, to make a better life.
She graduated from Seton Hall University, majoring in criminal justice, and went on to earn her Master's in corporate and organizational culture, an MBA with a focus on marketing, and a PhD in health and medical sciences. Grewal-Virk is also active on the political circuit. She has been involved in multiple campaigns including those for Senator Cory Booker, Senator Robert Menendez, and Secretary Hillary Rodham Clinton. Grewal-Virk and her husband, Yoginder, have three children.
Alicia Glen, New York Commissioner & Co-Chair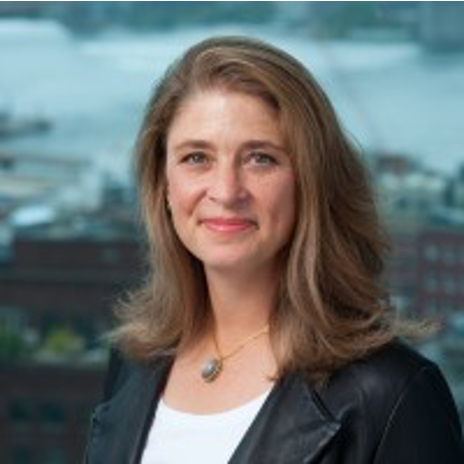 Alicia Glen is the Founder and Managing Principal of MSquared, and is a nationally recognized expert in impact investing, urban development, infrastructure finance and housing policy.
Alicia served as New York City Deputy Mayor from 2014-2019. During this time, she successfully implemented "Housing New York," increasing the administration's promise of providing affordable housing units from 200,000 to 300,000. In both 2017 and 2018, New York City broke the record for the most affordable units financed in a single year.
Twice named "Most Powerful Woman in NYC" by Crain's, Alicia initiated large scale planning efforts at Sunnyside Yards and Governors Island, led the rezoning of the Garment District and East Midtown neighborhoods, negotiated the expansion of Google's campus, and repositioned the City's industrial assets to support modern manufacturing and film/TV production. One of her proudest achievements was the launch of NYC Ferry, linking emerging job centers and residential neighborhoods along the City's reclaimed waterfront. She also started women.nyc, the first municipally sponsored platform to give women the financial and programmatic tools they need to earn money, gain power, and achieve success.
Before being appointed Deputy Mayor, Alicia was Head of the Urban Investment Group (UIG) at Goldman Sachs and co-led the firm's 10,000 Small Businesses initiative. From 1998 to 2002, Alicia served as the Assistant Commissioner for Housing Finance for New York City where she was responsible for financing market and affordable housing, as supportive housing, tax credit and tax incentive programs. Prior to that, Alicia practiced at two national law firms. Alicia started her legal career at Brooklyn Legal Services.
Alicia is the current Chair of the Trust for Governors Island, and Chair of women.nyc. She serves on the Boards of Common and Lex Markets. Alicia was a 2010 David Rockefeller Fellow and has also taught at Columbia Business School and the University of Pennsylvania School of Architecture, Planning and Design.
She is a graduate of Amherst College and Columbia Law School.
Tony Coscia, Amtrak Commissioner & Vice Chair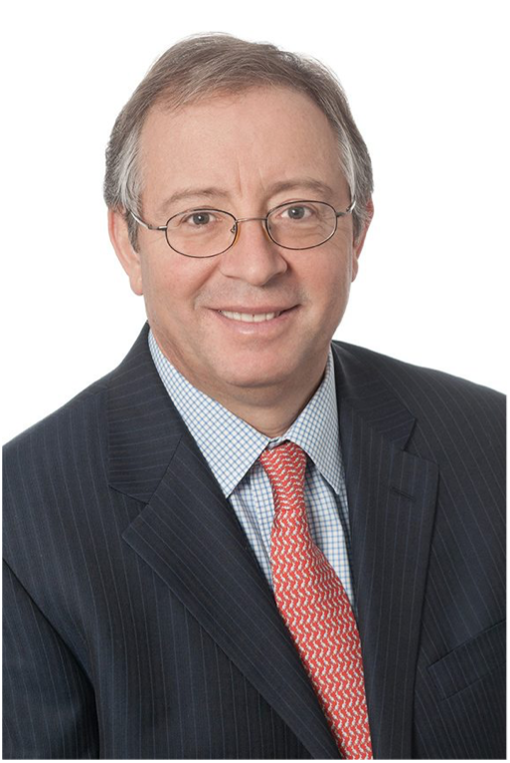 Nominated by President Barack Obama as a Director of the Amtrak Board in November 2009 and confirmed by the U.S. Senate in June 2010, Mr. Coscia was elected Chairman of the Board in 2013. He has served as Vice Chairman of the Audit and Finance Committee at Amtrak since July 2011. Mr. Coscia was Chairman of the Board of Commissioners of the Port Authority of New York and New Jersey from 2003 through June 2011. As Chairman, he had broad oversight responsibility in connection with the agency's varied transportation businesses and $6.7 billion annual budget. From February 1992 to March 2003, Mr. Coscia served as Chairman of the New Jersey Economic Development Authority. He is also a partner at Windels Marx Lane & Mittendorf, LLP. He has specific experience in the area of redevelopment finance and has worked extensively on corporate governance issues.
He is a Phi Beta Kappa graduate of Georgetown University School of Foreign Service and received his Bachelor of Science degree in 1981 and in 1984 received his J.D. degree from Rutgers University School of Law.
Jamey Barbas, New York Commissioner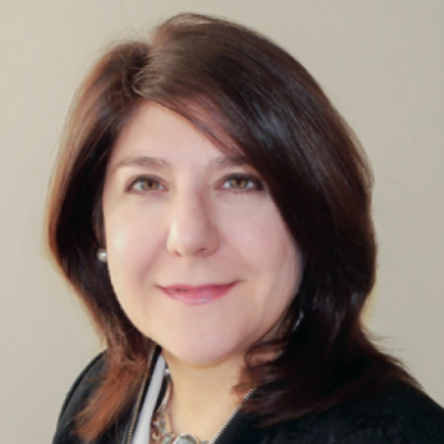 Jamey Barbas is project director at the New York State Thruway Authority. She holds degrees from Barnard College and Columbia University. Her current position is project director for the New NY Bridge, a $4 billion design/build infrastructure bridge project that is the largest in the U.S. and is designed for future rail transit.
She is known in the industry as one of the first in developing and advancing a methodology in suspension bridge cable condition assessment. She co-founded the International Cable Supported Bridge Owners Committee, which provides a resource for bridge owners in working together to share knowledge and expertise. Her design innovations have been used on the Williamsburg, Verrazano, and RFK bridges in New York. She has served as design manager for several international bridge projects, including in Quebec, Canada, and Jeddah, Saudi Arabia.
Jamey also is known for her outstanding support and involvement in STEM (science, technology, engineering, and math) programs, particularly for young girls. She has mentored a high school girls' robotics team and a middle school girls program in STEM. She is an ACE mentor, and has served as an ASCE judge for a future cities competition.
Janine Bauer, New Jersey Commissioner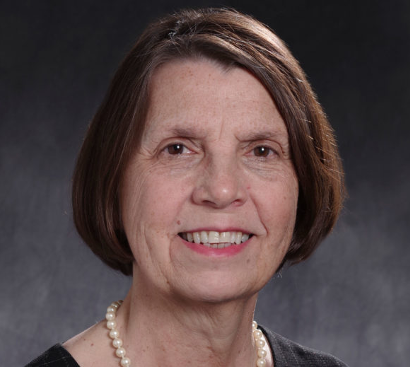 An avid bicyclist since she was five, Janine G. Bauer is now a lawyer and partner with the law firm Szaferman, Lakind, P.C., in Lawrenceville, New Jersey. She focuses her practice on environmental, land use and transportation matters in New York, New Jersey and Pennsylvania. She is general counsel to the APA-NJ Chapter and a "grass-tops" volunteer with AARP, where she successfully lobbied NJ's Congressional delegation to sign onto the national Complete Streets bill. From 1993-2003, Janine was the executive director of the Tri-State Transportation Campaign, a leading non-profit group headquartered in New York City, where she advocated for more capital investment to create a seamless, sustainable, transit-oriented transportation network. Blending her trial lawyer skills and knowledge of transportation regulations and guidance allows Janine to opine with confidence to clients and audiences about what may, and what won't, create risk of liability for public entities and their engineers and planners when designing Complete Streets.
Marie Therese Dominguez, New York Commissioner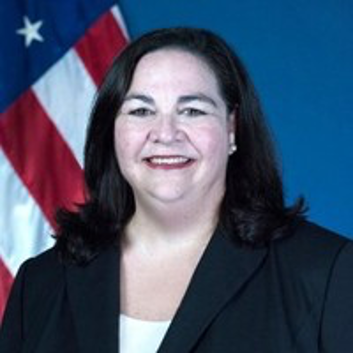 Marie Therese Dominguez was unanimously confirmed as New York State's Transportation Commissioner on June 20, 2019.
Ms. Dominguez has worked in the transportation, water and energy infrastructure, safety and logistics sectors for over 25 years, having served in numerous leadership positions within the Federal government and private sector. In 2015, she was nominated by President Obama and unanimously confirmed by the U.S. Senate to serve as Administrator of the Pipeline and Hazardous Materials Safety Administration (PHMSA) at the U.S. Department of Transportation.
At PHMSA, Ms. Dominguez managed the development and enforcement of safety regulations and oversaw safety operations for the nation's interstate gas and liquid pipelines as well as all hazardous materials shipments by rail, highway, sea, and air. Prior to leading PHMSA, she served as the Principal Deputy Assistant Secretary of the Army for Civil Works at the U.S. Department of Defense. She has served as Vice President for Government Relations and Public Policy at the United States Postal Service, where she led legislative and public policy initiatives for the country's then, second largest civilian employer.
She has served as Deputy Chief of Staff and Counsel at the Federal Aviation Administration (FAA); Special Assistant to the Chairman at the National Transportation Safety Board and as a Special Assistant to President Clinton and Associate Director of Presidential Personnel in the White House.
For the last few years, Ms. Dominguez served as a member of the Virginia Aviation Board overseeing the policy, programs, and funding for all 66 airports in the state of Virginia and as an Adjunct Professor at Georgetown University's McCourt School of Public Policy.
Ms. Dominguez obtained her J.D. from Villanova University School of Law and her B.A. in American Studies from Smith College.
Jerry Zaro, New Jersey Commissioner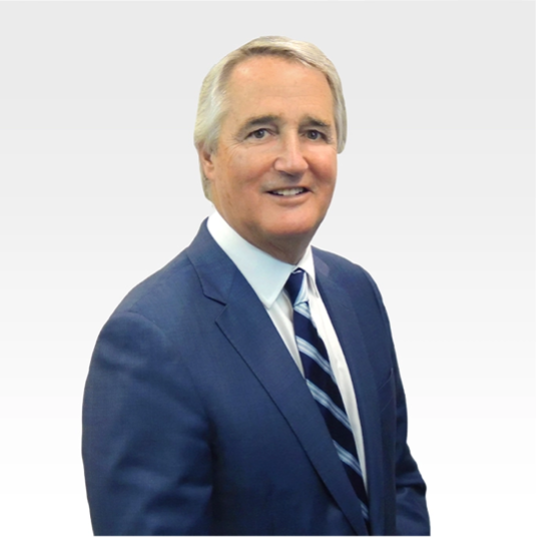 Jerry Zaro, Chair of the Banking and Real Estate Services Department at Sills Cummis & Gross, focuses his legal practice on banking and finance, real estate, corporate and government relations matters.
Zaro has served in a variety of leadership posts in the administrations of the last eight consecutive Governors of NJ—five Democrats and three Republicans. Zaro served as Commissioner of the NJ Highway Authority, Chairman of the NJ Highway Authority, Commissioner of the NJ Sports and Exposition Authority, and Chief of the Office of Economic Growth for the State of NJ, a cabinet level position in the administrations of Governor Jon Corzine (D) and Governor Chris Christie (R). During his tenure as NJ's economic "Czar," Zaro made multiple significant strides in promoting and improving the business environment in the State. In this capacity, he had a hand in bringing thousands of jobs to NJ and helping retain jobs in danger of being relocated out of state.
Mr. Zaro received his BA from Boston University and his JD from Boston College Law School.